Viewing: Promotional T-Shirts: A Cost Effective Walking Billboard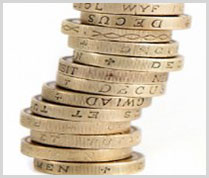 28th May 2013
Worn all year round, Screenworks' Promotional T-shirts are like a 'walking billboard', seen by a vast audience. With our unique colours and artwork, a t-shirt is a portable product and an effective tool to advertise your client's company, event or product.
GREAT VALUE for Money!
We can offer a t-shirt and print from UNDER £1.00!
For 500 white t-shirts including one colour, print prices start from only £1.10.
Our t-shirts are a quality, promotional product, costing the same or less than other promotional products such as mugs, calendars and pens.
T-shirts, by their very nature are seen by a huge audience, in contrast to these small desktop items, only seen by work colleagues, a minimal market in comparison.
10 reasons to choose a T-shirt over other promotional products:
1. Portable advertising tool – seen by the greatest audience.
2. Effectively promotes a product, company or event.
3. Quality product that is kept and worn for years.
4. Affordable prices.
5. Choose from Screen Printing, Transfer Printing or Embroidered decoration.
6. Large print area, almost covering the entire area of the t-shirt, compared to an average print area of 185x70mm for a mug.
7. Vast colour choice, with up to 11 print colours on each t-shirt. Our team can even match your client's pantone.
8. Fun product that is known and accepted well.
9. The perceived value of these t-shirts is a lot higher than £1!
10. Fast turnaround! Expected delivery between 7-10 days. A 48-hour express delivery service is also available (additional charges apply).
To order your promotional t-shirts now contact us or enquire here.