Latest News
Viewing: All news
Page: 1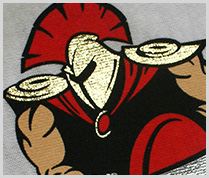 20th October 2014
Add some "bling" with foil printing! The newest effect to be added to our popular special effects range, this technique creates a premium finish so that your client's garments really stand out! read more..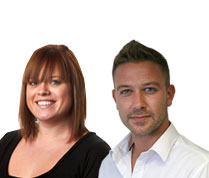 We recently attended Sourcing City Marketplace where our team were on-hand for quality one-to-one meetings with some of our clients. read more..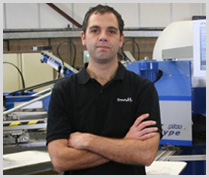 Due to celebrate his 14-year anniversary as an integral part of Screenworks behind the scenes, Tommy Newton is one of the most experienced and highly qualified Print Production Managers in the industry. read more..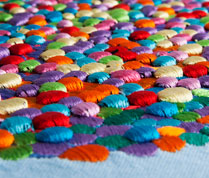 16th October 2014
Add depth and texture with 3D Puff Embroidery Special Effect. Layers of embroidery are stitched over foam producing a vivid, 3D finish.
The technique gives an embossed effect on many types of textile products, which is especially effective when used with branded logos to achieve a premium feel. 3D foam embroidery can be used with multiple colours within a design and all Madeira threads can be used for this effect.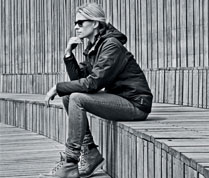 23rd September 2014
Autumn is on its way and we are offering 5% off* the carton rate and FREE* set-up costs on orders on the Nimbus Jacket range throughout October. As we approach the colder months these performance garments are ideal for outdoor promotional events, perfect for protecting against the autumn winter elements!
These functional garments are great for embroidery and digital transfer print processes – your client's branding can be added to the front or back of the garment.
Order your jackets here now!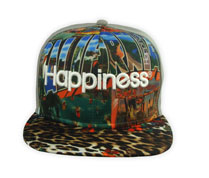 12th September 2014
Our decoration techniques are ahead of the game when it comes to bespoke caps!
Be as weird and wonderful as you like with your caps, with endless design options available to add a twist to the styling or mirror your client's brand. Get your head above the crowd and standout with eye-catching caps.